.
DAY THREE – TETHERA
.
GOLDEN EAGLES AND YELLOW EARLS
Staveley – Shap – Bampton Grange –
Haweswater – Bampton – Askham –
Lowther Castle – Penrith –
Greystoke – Motherby
"You'll want the fell road," the lady who owned the B&B said. I had showed her the route we were looking for to get us to the A6, and asked her how to get there.
Our day would take us over Shap Pass, across to Haweswater, cycling past Lowther Castle before dropping into Penrith, and then looping round via Greystoke to our next stop at the little village of Motherby. Haweswater for the golden eagle. Lowther Castle for the yellow earl. And near Shap, we would be at the furthest eastern point of the National Park.
She said, "It's steep, mind, the fell road."
What to see, where to stay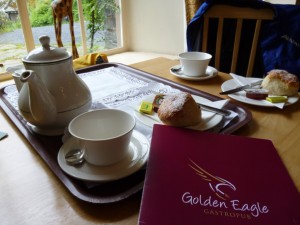 Shap:
http://www.visitcumbria.com/pen/shap/
Haweswater Hotel:
http://www.haweswaterhotel.com/
Golden eagle at Haweswater:
http://www.rspb.org.uk/reserves/guide/h/haweswater/
Pubs in Bampton Grange:
Askham Hall:
http://www.askhamhall.co.uk/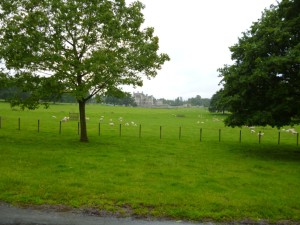 Lowther Castle:
http://www.lowthercastle.org/
Penrith:
http://www.visitcumbria.com/pen/penrith/
Motherby Guest House:
http://www.motherbyhouse.co.uk/
GALLERY
 [mappress mapid="4″]